Create a sense of presence when nobody is at home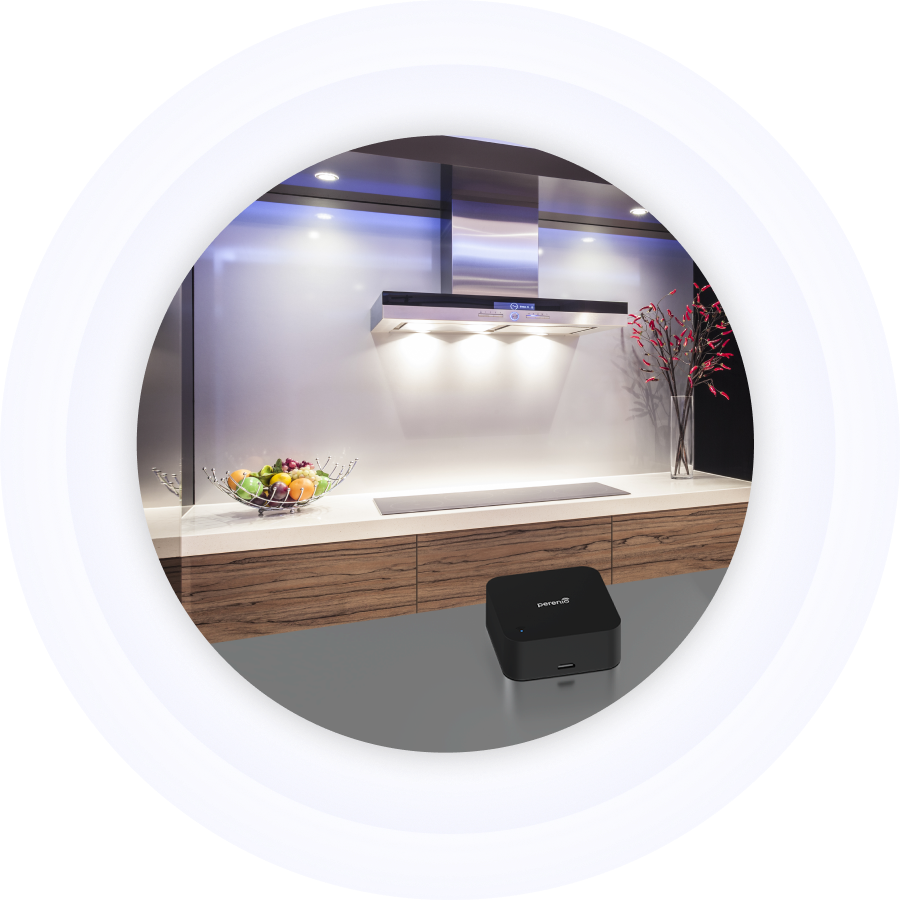 Set the auto turn-on time for LED lighting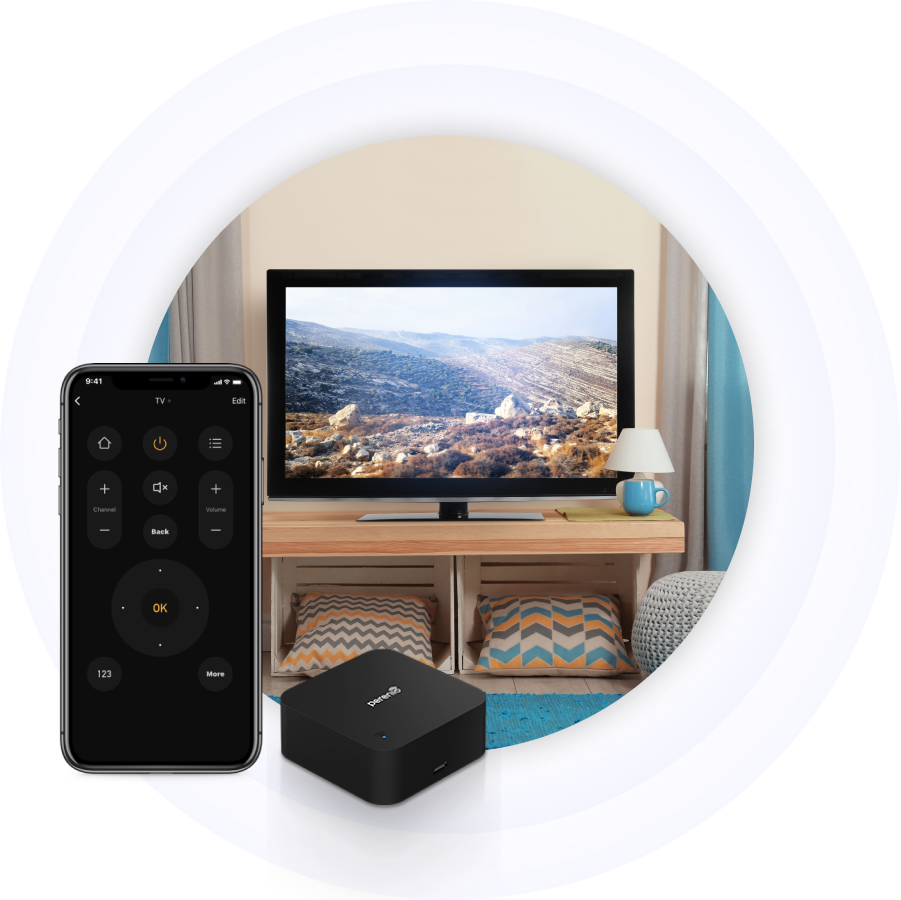 Set the turn-on time for TV according to the schedule in the app
Mounted on a non-slip polyurethane sticker
The radius of action up to 10 meters
Remote control via App or voice
The setting for any IR remote control from the device library
Specifications
Intended UseRemote control of IR-enabled appliances
CompatibilityAndroid (5.1 and higher), iOS (12 and higher)
Communication TechnologyWi-Fi (2.4GHz)
IntegrationAmazon Alexa, Yandex Smart Home (Alice), Google Home
Radius of Actionup to 10 m
PowerInput: DC 5V/1.0A
Power Consumption: 0.4 W (max)
USB-MicroUSB
InstallationOn horizontal or vertical surface (polyurethane sticker)
Operating temperatures0°C…+50°C
Operating Humidity10%…85% (non-condensing)
Warranty Period24 month(s)
Warranty Term Notes24 months – for CIS
24 months – for EU, UK, TR
36 months – for NO, SE
Data ProtectionGDPR Compliance
Description
The Red Atom IR remote control is designed to control IR compatible household appliances (TV, air conditioner) via the Perenio Lite app and/or voice assistants. Coverage level of Red Atom is 360 degrees at a distance of up to 10 meters at rooms. The set includes a polyurethane sticker, which can fix the remote control to almost any surface.
The device can be used as part of the Perenio: Smart Home and Office, as well as with third-party applications (Yandex, Google, Amazon).
Create scenarios for air conditioner, TV and other electrical appliances operation which are controlled by IR remote controls.
Electrical appliances will work when you need with customized scenarios, saving energy. For example, the air conditioner will turn on for heating an hour before waking up and you will wake up in a room with a comfortable temperature.
Customize your TV and LED-lighting operation for a truly immersive experience when nobody is at home.
How does it work?
Connecting the TV and/or air conditioner to the Red Atom IR remote control, the user can control them remotely in the Perenio Lite app, as well as configure various scenarios of use.
How to connect?
1. Connect the remote control to the network
2. Activate it in the free Perenio Lite app
3. Add controlled household appliances (TV, air conditioner) to the IR remote control