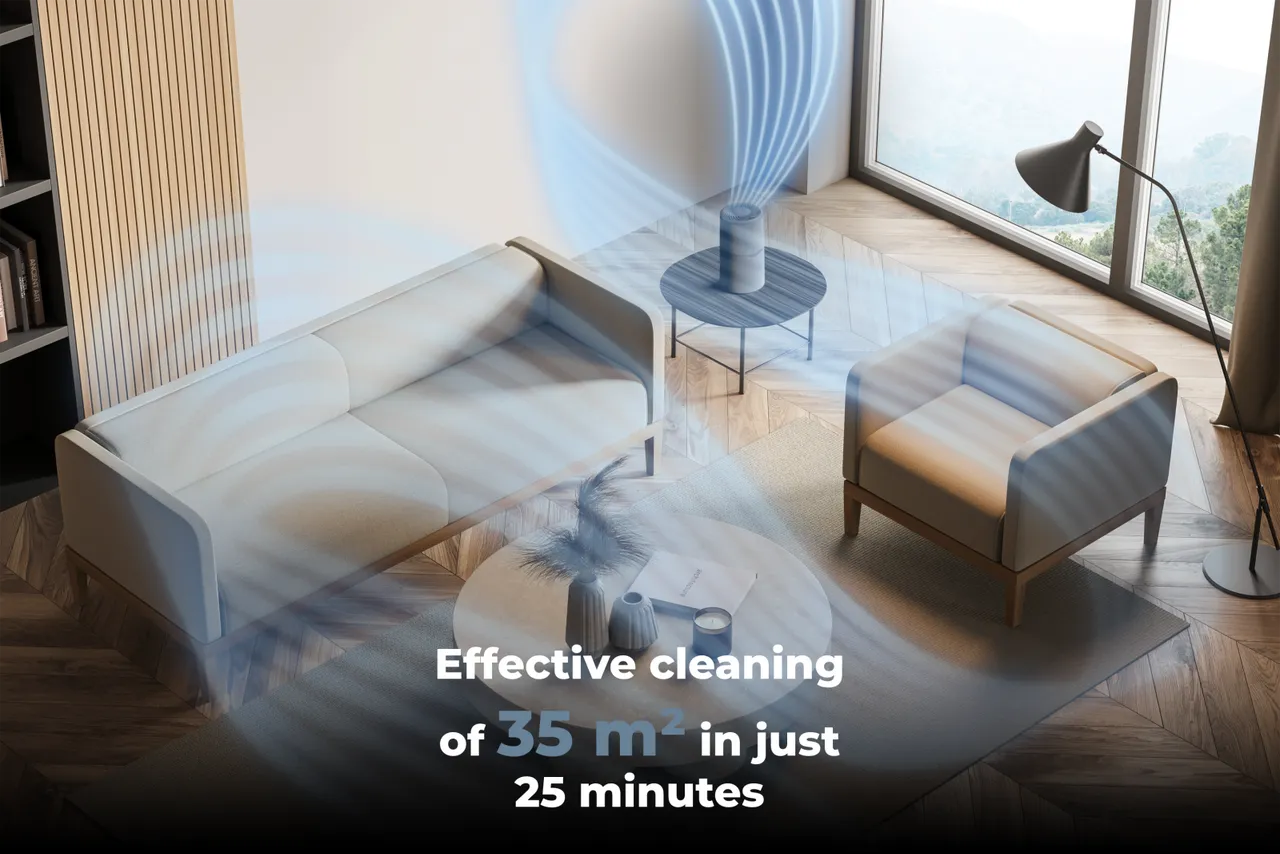 What is HEPA?
HEPA stands for High-Efficiency Particulate Air. These filters are made of submicron fiberglass and are recognized as the best cleaning standard worldwide. HEPA-based systems are utilized to clean the air in hospitals, production facilities, and hazardous environments.
Pre-Filter
Captures large particles like dust and pet hair.
HEPA-13 Filter
Traps 99.95% of the tiniest, microscopic particles, including those that trigger allergic reactions.
Carbon Filter
Removes volatile organic compounds, unpleasant odors, and other gaseous air pollutants.
HEPA removes 99.95%* of indoor and outdoor air pollutants
Built-in UV
UV-C is one of the three types of ultraviolet light used to clean the air. The ultraviolet light beam passes through the supply air and traps some bacteria, mold, fungus before the HEPA starts the main cleaning step.
Ionization
Take purification a step further by electrically charging the air molecules. Ionization will do wonders for people suffering from allergies, asthma, and other respiratory-related health issues.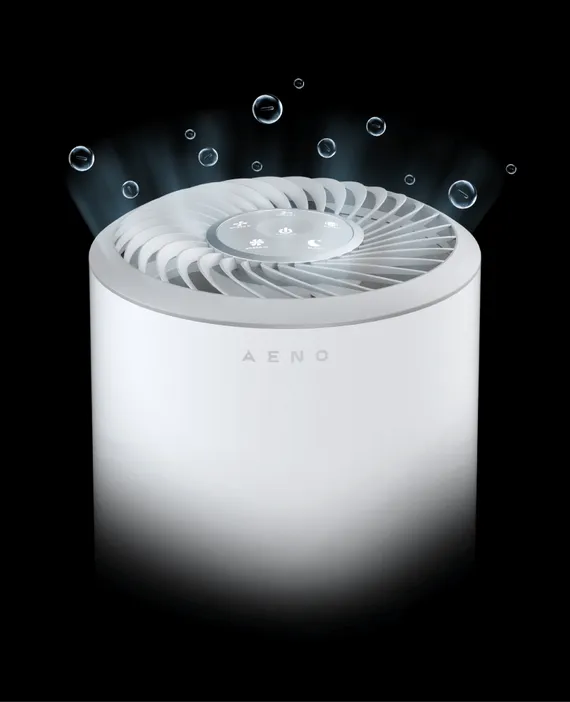 Specifications
Air purification time
2-3 hours
Pre-filter + HEPA H13 + Active carbon filter
Product Features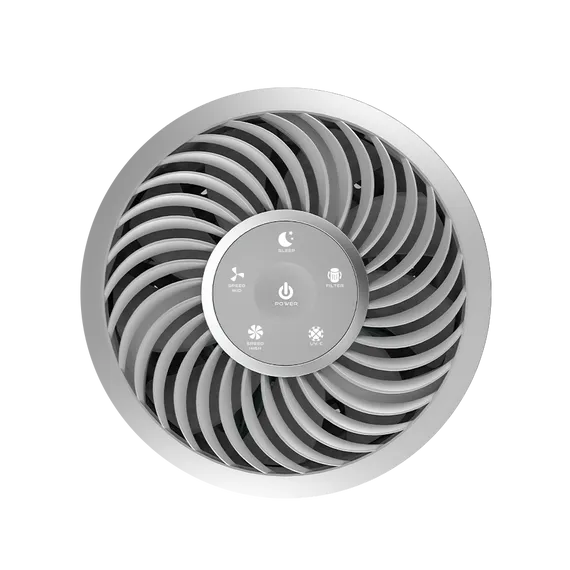 LED Display
Intuitive, with a full stack of controls.
Filter Change Indicator
Alerts you when it is time to replace the HEPA filter.
UV-C Lamp and Ionization
Sterilize the air from bacteria and viruses.
Fan Modes
High, medium, sleep.
Night Mode
Purify the air while you sleep. Low noise levels of only 30 dB will allow you to enjoy your sleep without any distractions.
Filter Change Indicator
The device will notify you when it is necessary to change the filter.