CHARGING THREE DEVICES SIMULTANEOUSLY
ReVolt A5 can charge three devices simultaneously: iPhone, AirPods, and Apple Watch via the built-in charger. The user can save not only the time, but also space. Do you remember those times when you had to take three different cables to charge three devices during a vacation or business trip? ReVolt A5 needs no extra wires and even fits in a small bag!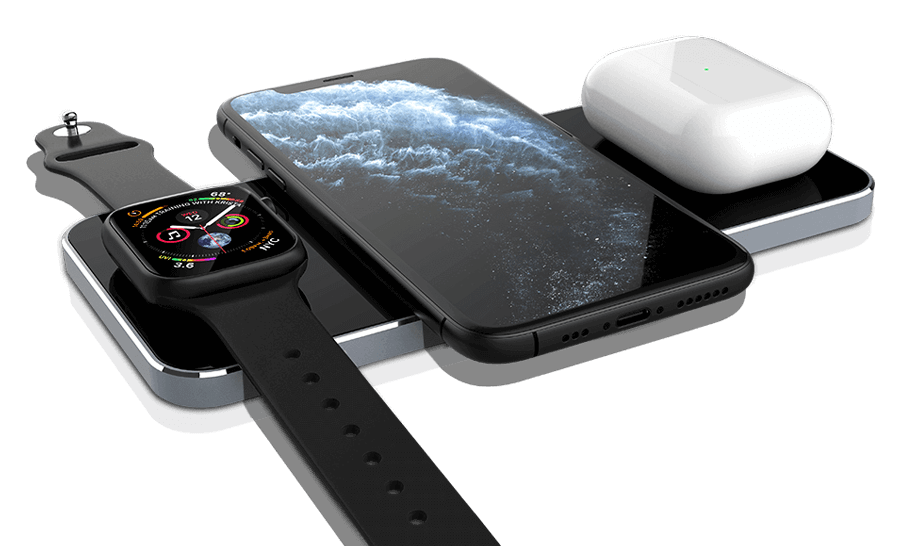 10W POWER
ReVolt A5 will charge your devices with a maximum power supply. For example, an iPhone consumes 7.5W, which is the simplest task for this charger, due to its 10W power output.   ReVolt A5 is already prepared for the next generation of technological development, when gadgets will need more power.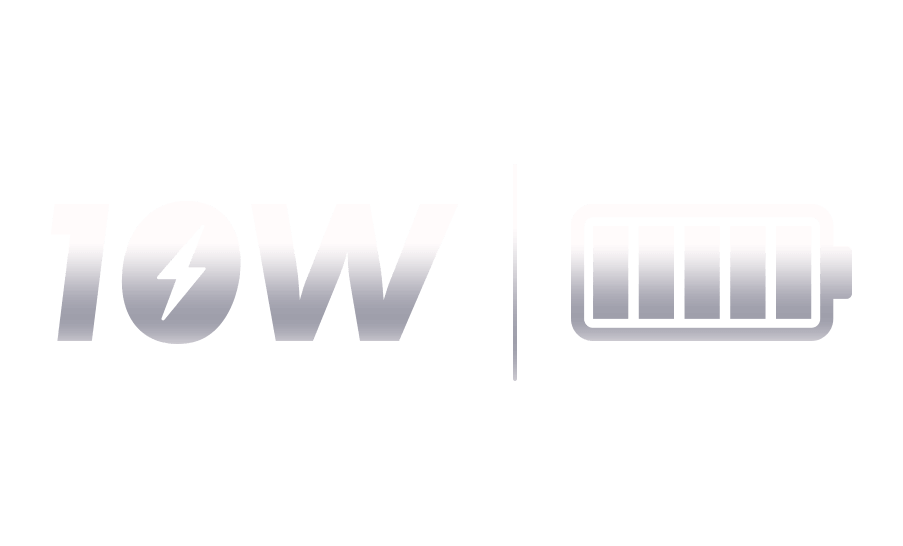 COMPLETE WITH 18W CHARGER
The buyer will get a 18W Quick Charge power adapter in the box. This adapter can provide the required charge power to all three devices at the same time. The power adapter provides maximum charging speed for the iPhone, AirPods, and Apple Watch.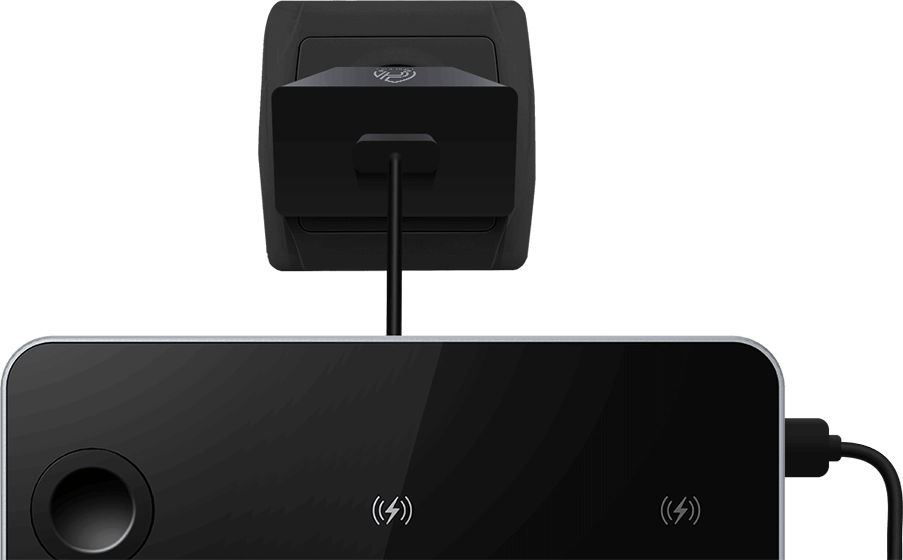 LED-INDICATORS FOR CHARGE TRACKING
ReVolt A5 is equipped with LED indicators for additional ease of use. They display the current charging status of all three devices, allowing you to determine easily the charge level of each device at any time.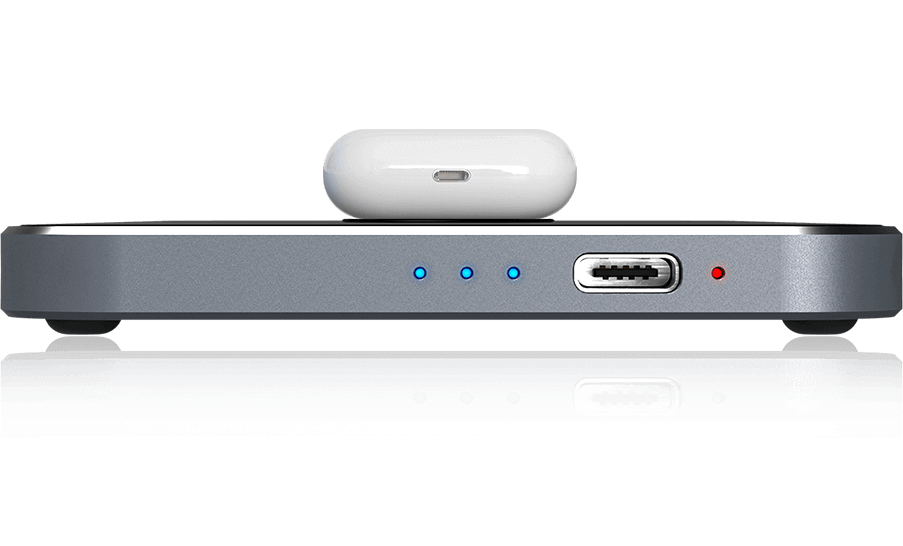 SURGE VOLTAGE PROTECTION
ReVolt A5 wireless station provides reliable protection of gadgets from unexpected power surges. The device has a multifunctional protection system, ensuring fast and, most importantly, safe charging in accordance with international standards.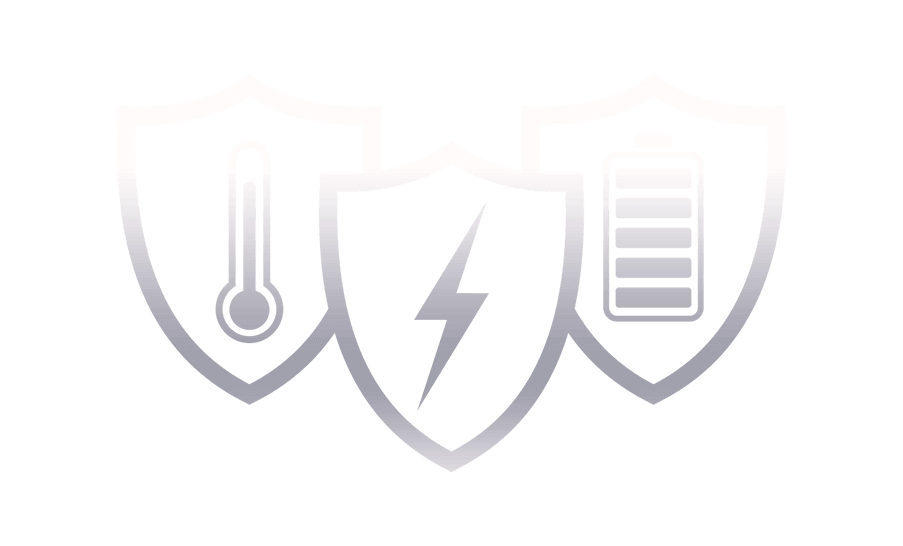 PREMIUM DESIGN
ReVolt A5's minimalistic and simple design, represented by an ultra-thin aluminium case with tempered glass, will perfectly fit any interior and will look stylish both in the office and at home.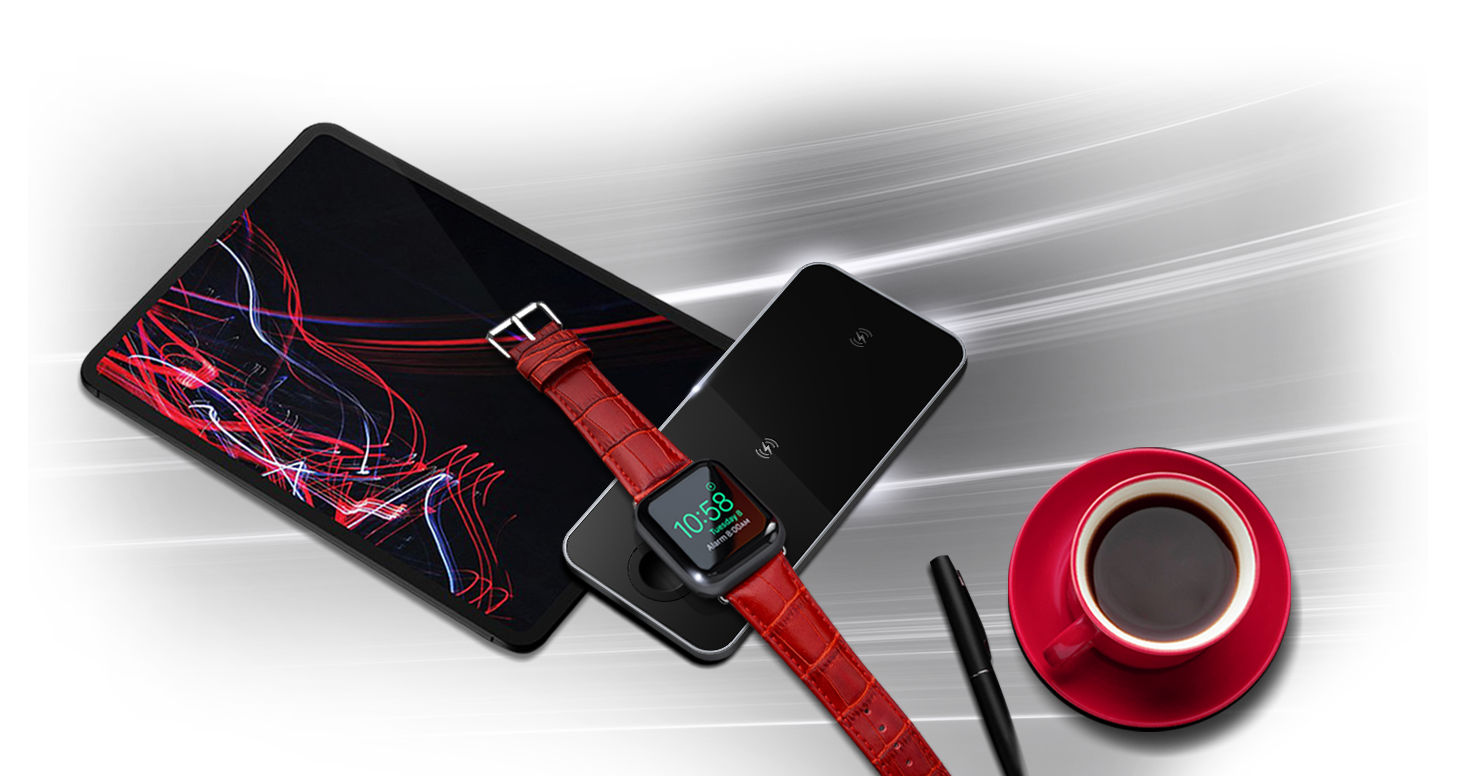 DESIGN&FEATURES
Usage
For home & travel
Power Device Type
Charging Station
Power Device Location
External
Input Voltage
DC 5 V
Rated Input Current
2 A
Headset Wireless Charging Module
5 W
Smartwatch Wireless Charging Module
2/5 W
Maximum Output Power
10 W
Output Power Connectors Quantity
3
Power Adapter and Power Supply Features
Wireless Charging
Qualcomm Quick Charge 3.0
MISCELLANEOUS
External Colour
Silver
Cable Length
1.5 m
Material
Aluminium/Tempered Glass
Parent Products
Smartphones supporting Qi standard, including iPhone 12, Apple Watch, AirPods
DIMENSIONS&WEIGHT DEVICE
Depth (mm)
181 mm
Height (mm)
8 mm
Width (mm)
80.5 mm
Nominal Weight
170 g