DB4 AENO Toothbrush
The sonic toothbrush is clinically proven to remove many times more plaque than a regular toothbrush. It removes plaque from the teeth and along the gum line without damaging the gums themselves.
Highlights


46 000 vibrations per minute


40 days battery life
Sonic vibration technology
9 cleaning scenarios with 3D touch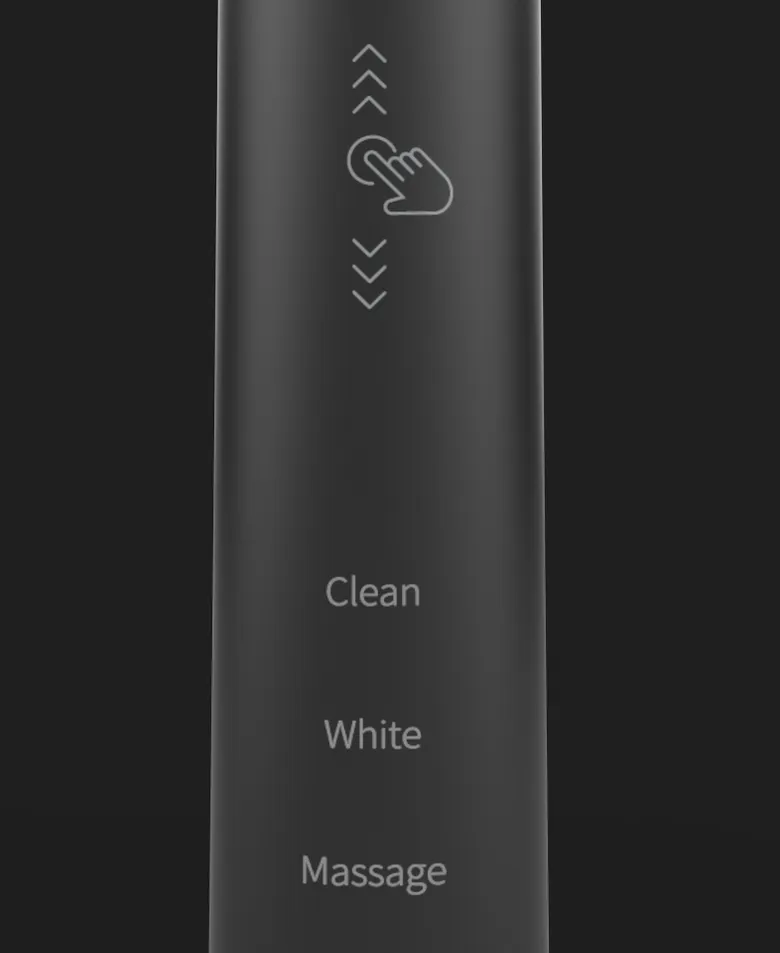 Clean
for thorough daily brushing
White
for teeth polishing and whitening
Massage
for first-time users with sensitive gums
Three speeds for each mode
The brush features three speed modes: High, Standard and Low. Start slowly and increase the brush speed for best results using the touch button on the handle.
High brush speed
An impressive brush speed of up to 46,000 vibrations per minute makes it easy to clean hard-to-reach areas and helps sweep away soft plaque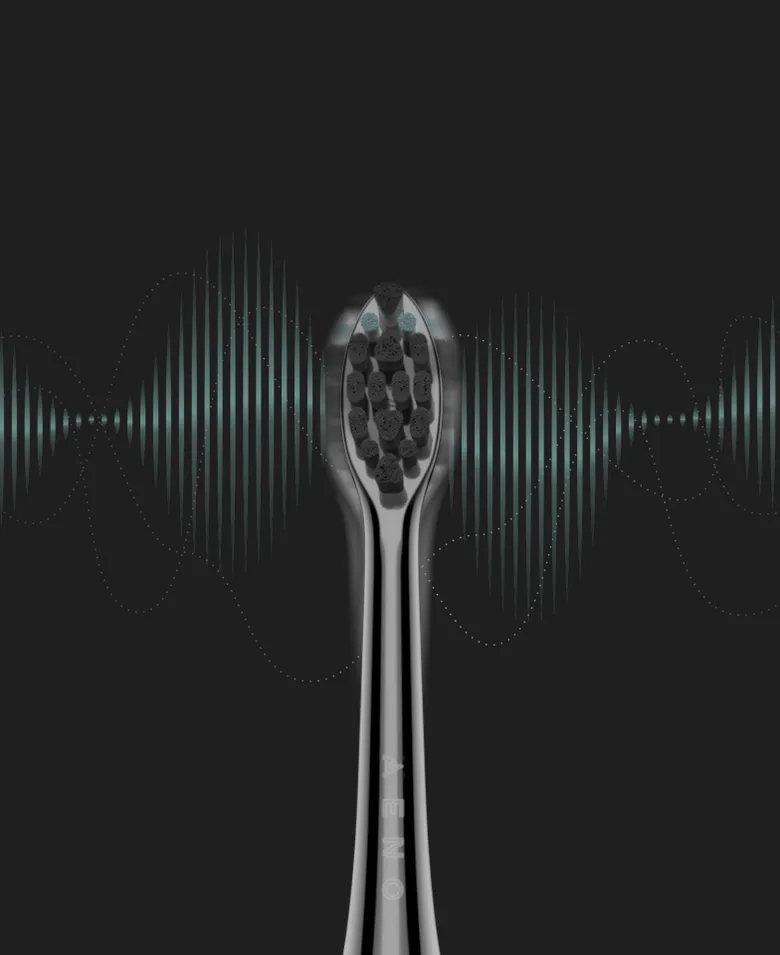 Wireless charging
No need to worry about the toothbrush's battery level, just put it on the charging base, and it will always be fully charged when you need it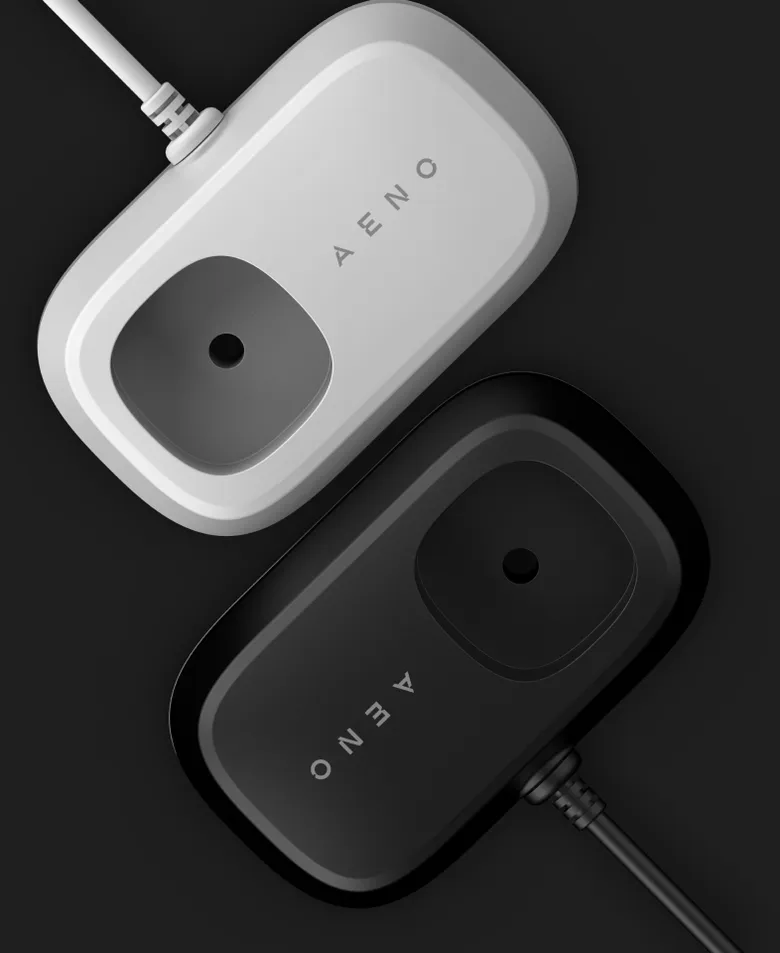 Long-lasting battery
A 4-hour charge is perfectly enough for 40 days of everyday use or 90 days of standby time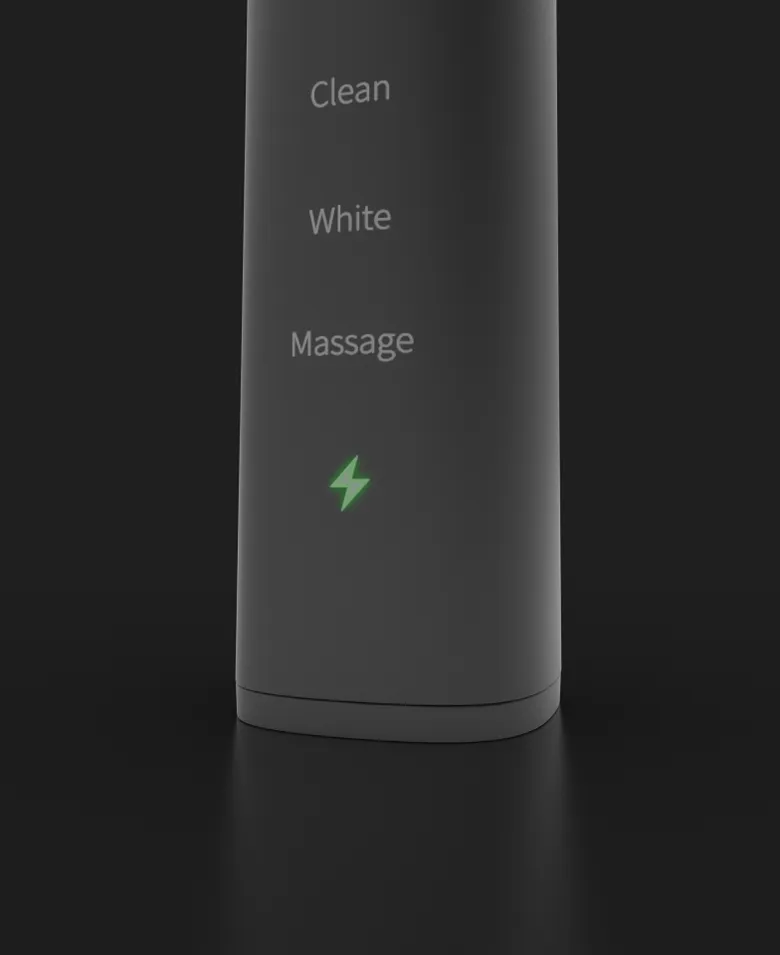 DuPont™ filaments
The brush has premium-quality DuPont™ Tynex® bristles, which boast excellent wear resistance and greater bend recovery compared with other materials. The blue indicator bristles fade over time to remind the user that it is time to change the brush head.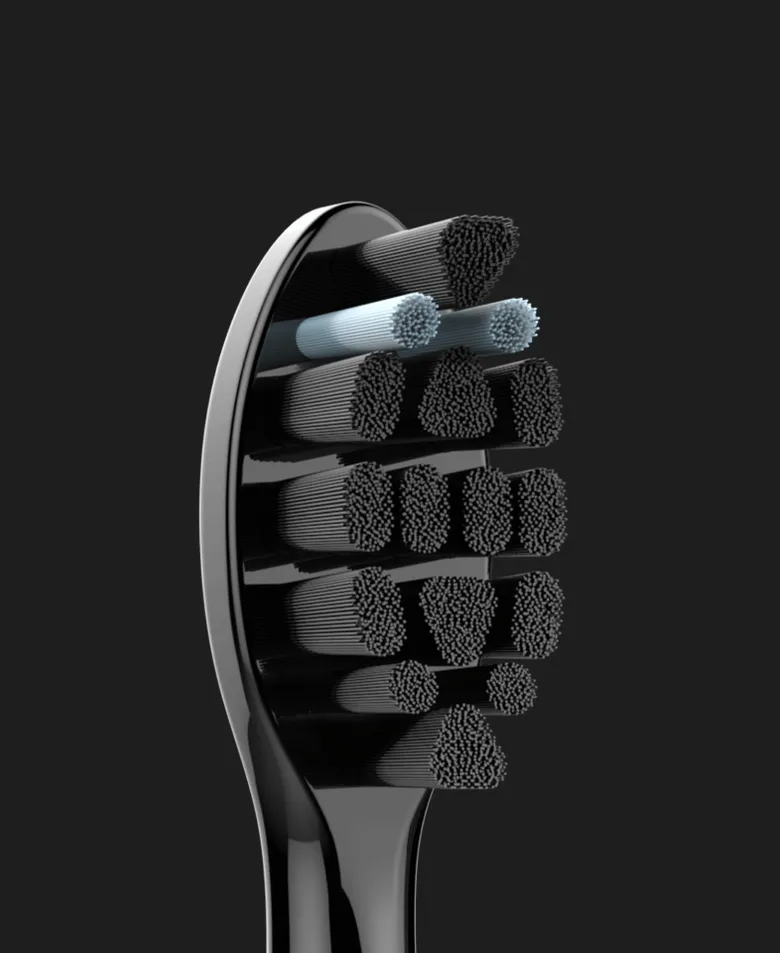 Smart reminder function
The brush will pulse every 30 seconds as a reminder to switch to another area of the mouth for more thorough cleaning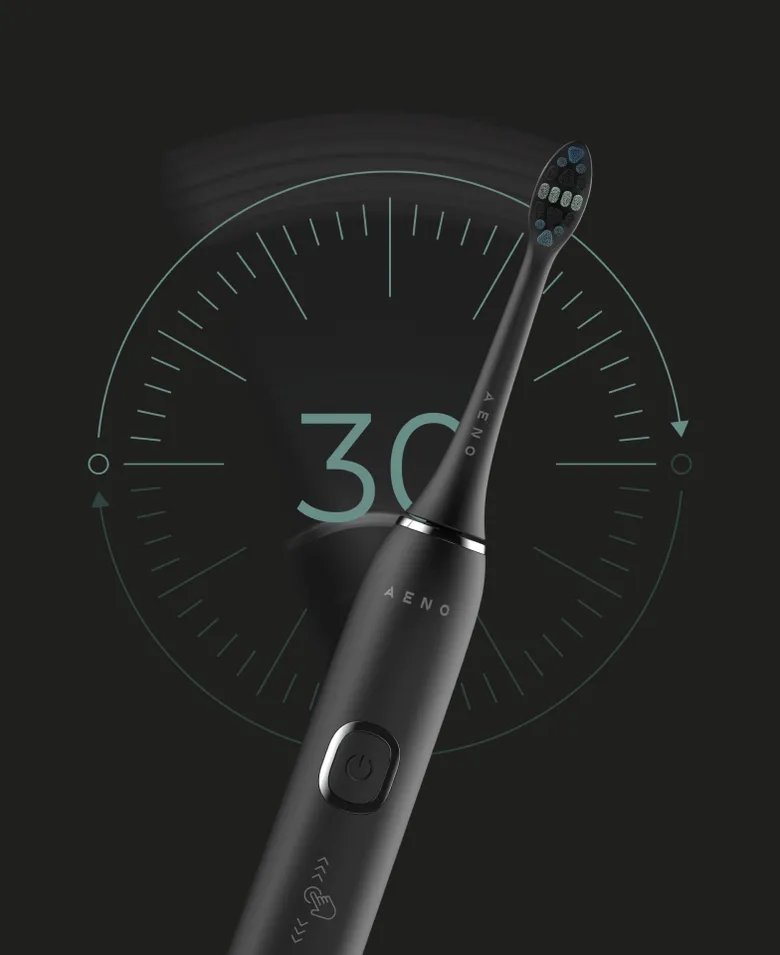 Watertight casing
Thanks to the IPX7-rated watertight casing, you can safely rinse the toothbrush under the tap or brush your teeth while showering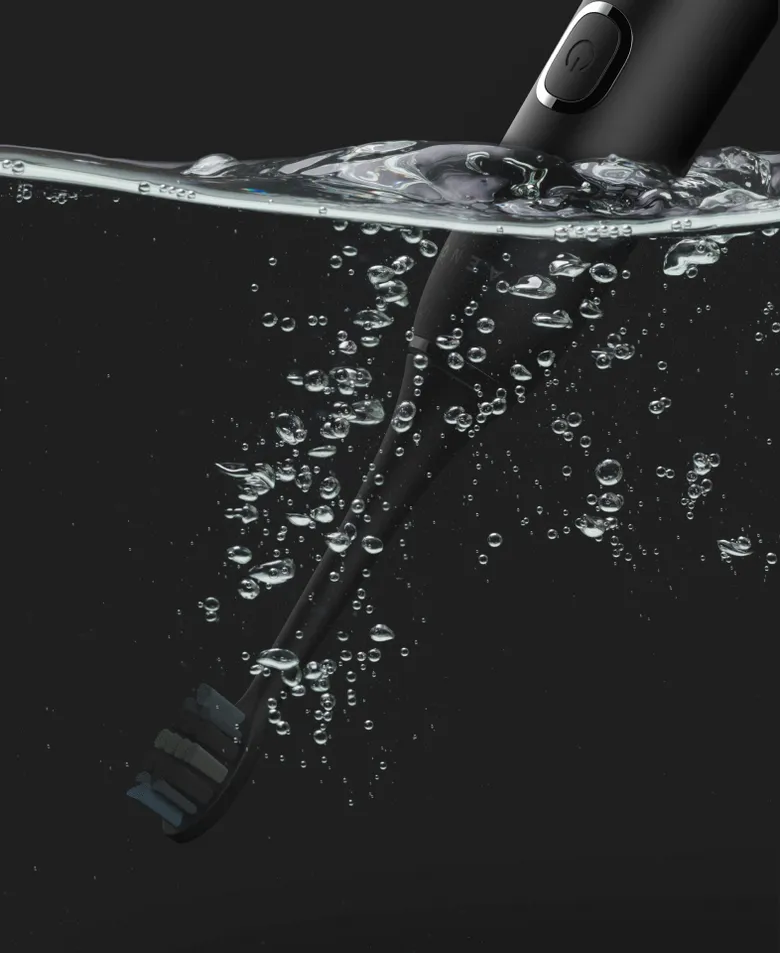 Travel case
Your brush is always with you: the package includes a handy toothbrush and brush head case for maintaining good hygiene while travelling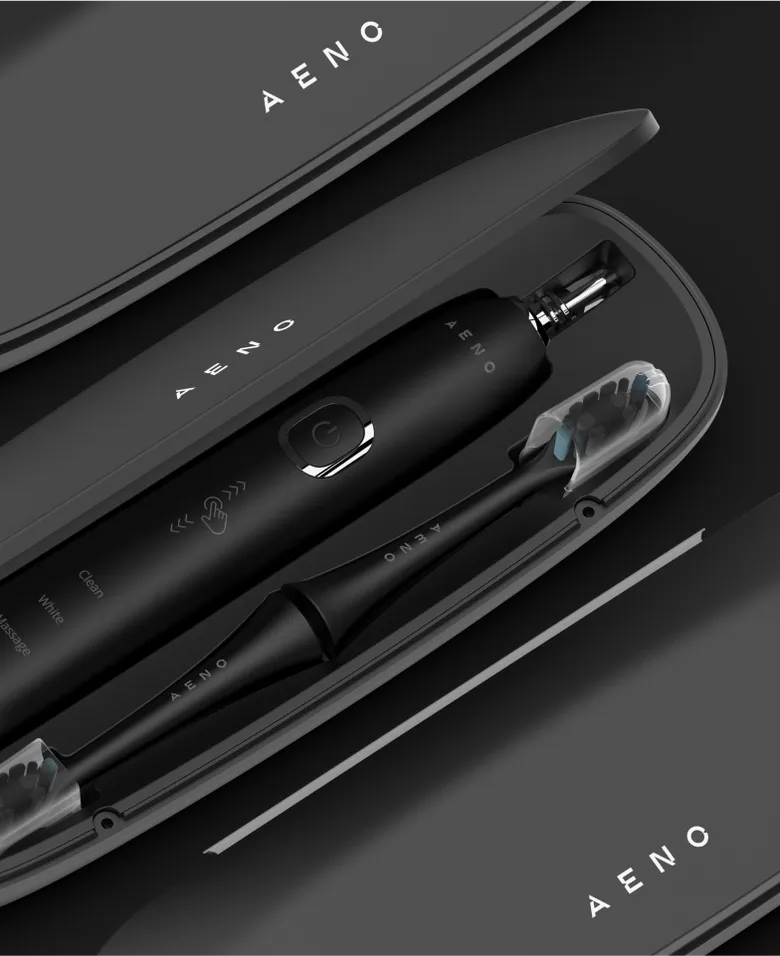 Four detachable brush heads
The toothbrush comes complete with four brush heads, each marked with a different pictogram so that every family member know which one is theirs